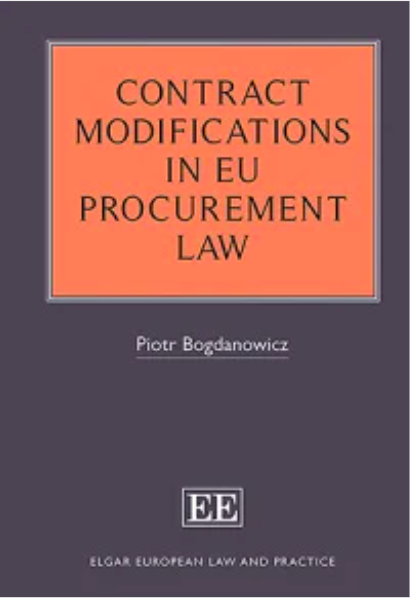 Contract Modifications in EU Procurement Law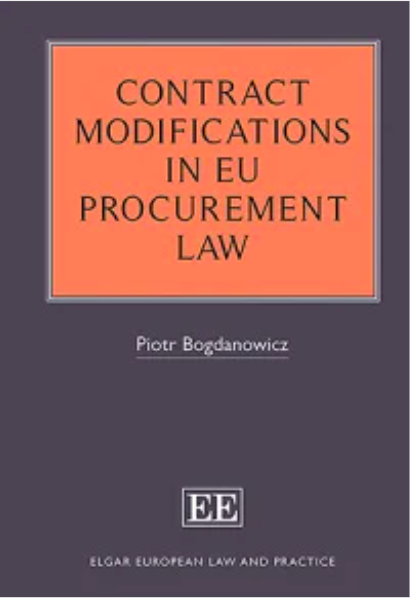 ISBN: 978 1 80037 966 4 
Publication date: 22/10/2021 
Price: £115,00 
Extent: 200 pp 
Publisher: Edward Elgar Publishing 
Series: Elgar European Law and Practice series 
Piotr Bogdanowicz, Associate Professor at Warsaw University and Counsel at Clifford Chance, Poland
Contract Modifications in EU Procurement Law provides readers with a comprehensive overview of the process of contract modification under European Union (EU) procurement law. The book examines the origin of the regulations pertaining to modifications, the legal grounds for modification and limitations under current rules. In addition, the book outlines the legal effects of carrying out a modification breach under EU law.
Key features of the book include:
– an analysis of the criteria which must be met under the EU Public Procurement Directive (2014/24/EU) to ensure a modification is compliant with EU law
– a fresh examination of the EU Court of Justice's decisions in cases relating to contract modifications and Directive 2014/24/EU more widely
– a consideration of contract modifications both from practical and theoretical perspectives.
This authoritative book will be a valuable resource for professionals in both the public and private sectors when establishing whether a given modification can be made in practice. It will also serve as an excellent source of knowledge about the modification of a contract in the EU for academics in the areas of commercial and EU law.
Contents Introduction:
1. Contract in European Union public procurement law 2. Modification of a contract in the case-law of the Court of Justice of the European Union 3. Contract modification in Directive 2014/24/EU 4. Modification of a contract which is not covered or is only partially covered by the public procurement directives 5. Legal effects of an impermissible modification Conclusions Index