Latest publication from "European Procurement Law Series"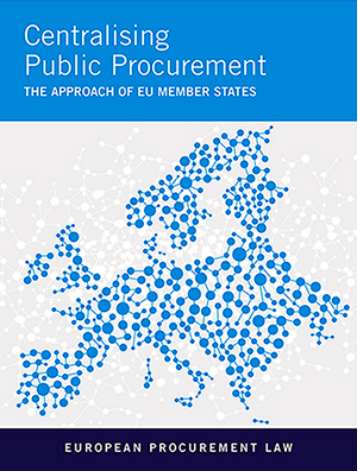 This timely book examines the ever-increasing prevalence of Central Purchasing Bodies (CPBs), analysing their use and structure across different EU Member States. It argues that since CPBs are only partially regulated at EU level, their operations will depend on the legislation of the individual Member States and more importantly on the States' distinct practices and traditions. Comparative contributions consider the legal nature and structures of CPBs across 12 Member States and the UK.
See more here
Latest Publication by EPL Group Members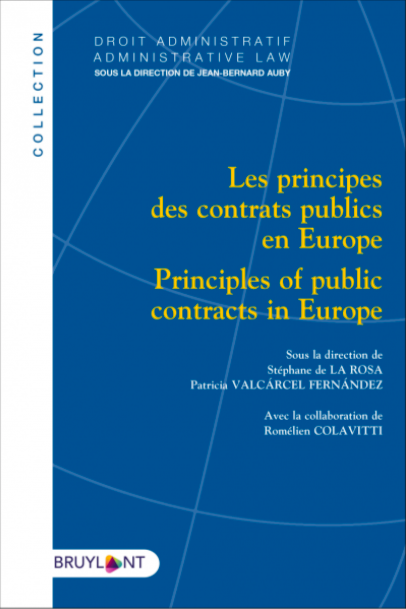 The 1st edition of the book "Les principes des contrats publics en Europe / Principles of public contracts in Europe" has been published in March 2022 by Larcier Publisher. EPLG member Patricia Valcárcel Fernández co-edited the volume, with contributions by EPLG members Carina Risvig Hamer, Gabriella M. Racca and Roberto Caranta. This in-depth and bilingual (English / Français) international study, based on a five years research, contains a clear overview and an exhaustive inquiry of diversity of use of principles in the award and performance of public contracts. Based on a common methodology, this volume combines sources of international law, EU law (directives on public procurement and ECJ'S case law) as well as several national laws (Belgium, Croatia, Czech Republic, Denmark, Greece, France, Italy, Luxembourg, Netherlands, Poland, Portugal, Romania Slovenia, Spain, UK). By grasping these sources underlying the implementation of principles, this volume is a groundbreaking contribution for understanding legal pluralism in the field of public contracts.
See more here
Other Works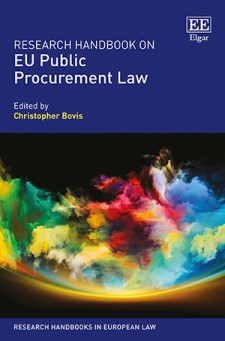 The Research Handbook on EU Public Procurement Law makes a major contribution to our understanding of the EU public procurement regime, at a time when it is being implemented by the EU Member States, and of the pivotal role that this will play for the delivery of the European 2020 Growth Strategy. The internal market relies on a simplified regime in the European Union, which will result from procedural efficiencies and from streamlining the application of the substantive rules. The Research Handbook has comprehensive thematic coverage which includes: public procurement regulation, strategic procurement, justiciability in public procurement, public procurement and competition and public procurement and public service.
See more here