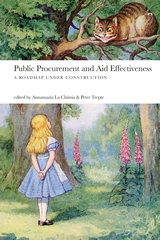 Public Procurement and Aid Effectiveness. A Roadmap under Construction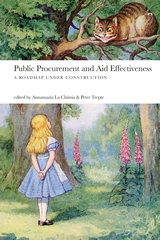 ISBN: 9781509922444 
Publication date: 08-08-2019 
Price: £72.00 
Extent: 416 pp 
Publisher: Hart Publishing 
Series:  
Edited by Annamaria La Chimia, Peter Trepte
Contributions by EPLG Members Roberto Caranta and Carol Cravero.

This edited collection fills a significant gap in the literature by gathering contributions from the most prominent academics and practitioners of aid and procurement. It explores the economic, political and legal relationship between procurement and aid effectiveness in developing countries, and takes stock of current debates in the field. More specifically, the contributions analyse the failures and successes of current initiatives to foster effectiveness and streamline the aid procurement process, and address current themes emerging in the literature related to development, procurement and aid success. A pivotal and timely publication, Public Procurement and Aid Effectiveness will be of interest to a varied and multicultural international audience and a wide range of actors working on aid effectiveness, development, procurement and good governance initiatives in both donor and beneficiary countries.
The book is available here.