New EPLG book! Transparency in EU Procurements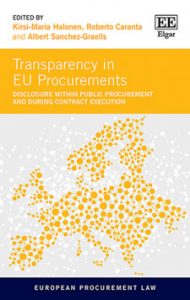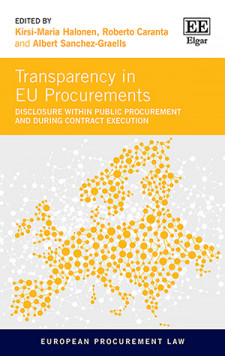 Transparency in EU Procurements.
Disclosure Within Public Procurement and During Contract Execution, a new book co-edited by EPLG Members Kirsi-Maria Halonen, Roberto Caranta and Albert Sanchez-Graells, is on pre-sale now (please visit this address)!
From the publisher's website:
This book provides a timely analysis of transparency in public procurement law. In its first part, the book critically assesses a number of key matters from a general and comparative perspective, including corruption prevention, competition and commercial issues and access to remedies. The second part illustrates how the relevance of these aspects varies across member states of the EU.