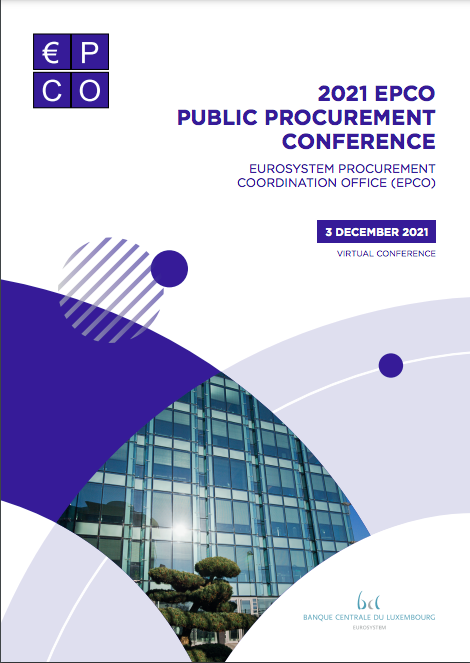 EPLG MEMBER CARINA RISVIG HAMER SPOKE AT THE 2021 EPCO PUBLIC PROCUREMENT CONFERENCE, HELD ON 3 DECEMBER IN VIRTUAL MODE
On 3 December 2021, the Eurosystem Procurement Coordination Office (EPCO) held the 2021 EPCO Public Procurement (Virtual) Conference.
During the morning session, Carina Risvig Hamer, Associate Professor at the Centre for Information and Innovation Law, University of Copenhagen, Denmark, gave a presentation on "Joint Procurement and Centralised Purchasing – Different Approaches in the EU Member States".
Professor Hamer is currently the research manager of a large research project on Central purchasing bodies (CPBs), funded by the Independent research fund, Denmark. She has a long of publications and is co-editor of a book on CPBs and Centralised Purchasing.