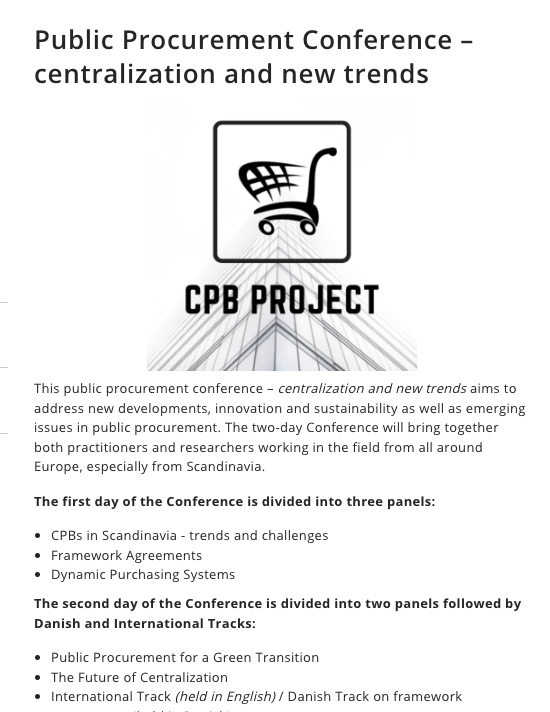 Public Procurement Conference: centralization and new trends to be held on 25-26 April in Copenhagen 🗓
Professor and EPLG member Carina Risvig Hamer, together with the CPB project, is hosting the Public Procurement Conference – centralization and new trends on 25-26 April at the University of Copenhagen, Faculty of Law.
The event aims to address new developments, innovation and sustainability as well as emerging issues in public procurement. The two-day Conference will bring together both practitioners and researchers working in the field from all around Europe, especially from Scandinavia. Please find the agenda here.
Some of the presentations will be based on papers, which will be published as a book by Djøf Publishing autumn 2023 (editors: Carina Risvig Hamer, Kirsi-Maria Halonen and Magdalena Socha).
You can register until 14 April 2023, 10:00 (CET) at this link.