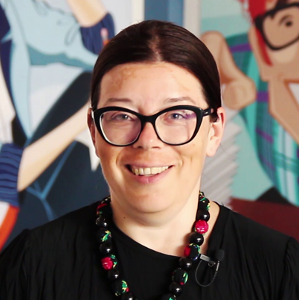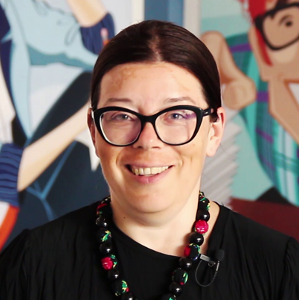 Bogdana Neamțu is Associate professor, PhD, and Head of the Department of Public Administration and Management at Babes Bolyai University, Cluj Napoca, Romania. She also co-directs together with prof. Dacian Dragos the Center for Good Governance Studies, a unique research entity focused on advancing interdisciplinary research in areas such as administrative transparency, Europeanization of the Romanian administrative law, sustainable public procurement, corruption, etc.
Bogdana Neamțu has an academic background which combines social sciences (mainly public administration) with law. She obtained her PhD in 2008, with a thesis in the field of urban studies (urban growth management). Over the years she has been interested in advancing empirical research in the framework of legal topics. In public procurement, she is mostly interested in sustainable public procurement and tools such as LCC (life cycle costing) which can be used to advance green considerations. She is also writing on policies that can be used in public procurement to fight corruption, especially in the context of Central and Eastern European countries.
The most significant academic and research accomplishments in the last two years include: Fulbright senior award at University of Georgia, Athens (US); director at Babes-Bolyai University for a complex research grant titled Advancing ground-breaking research in regional growth and development theories, through a resilience approach: towards a convergent, balanced and sustainable European Union; PhD supervisor and co-supervisor in the framework of the SAPIENS project, which was awarded a EU Horizon 2020 Marie Skłodowska-Curie Actions Funding.
Recent publications: Hintea, C., Neamtu, B., Ticlau, T., The Romanian National Government Experiences in dealing with the COVID19 crisis, in Paul Joyce, Fabienne Maron, Purshottama Sivanarain Reddy (Eds) (2020). Good Public Governance in a Global Pandemic, Brussels: IIAS-IISA; Dragos, D., Neamtu, B., Life-cycle thinking in EU public procurement: Moving beyond a simple 'buzz word', in Castelli, A., Piga, G., Saussier, S, Tatrai, T., The challenges of public procurement reforms, Routledge, 2021 (already published), pp. 14-49; Neamtu, B., In Search of a Better Understanding of Cultural Diversity in European Public Administration Research and Practice, with a Focus on Religion and Language, in European Perspectives for Public Administration: The Way Forward, edited by Geert Bouckaert and Werner Jann, Leuven University Press, Leuven (Belgium), 2020, pp. 225–246.