New issue of the EPPPL Review just out! (with contributions by several EPLG members)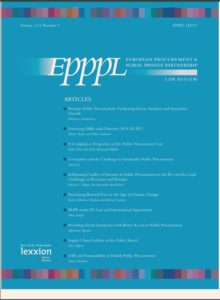 The latest issue of the European Procurement & Public Private Partnership was just released.
It contains articles by the following EPLG members: Roberto Caranta, Dacian Dragos, Pedro Telles, and Martin Trybus.
You can download the table of contents here.