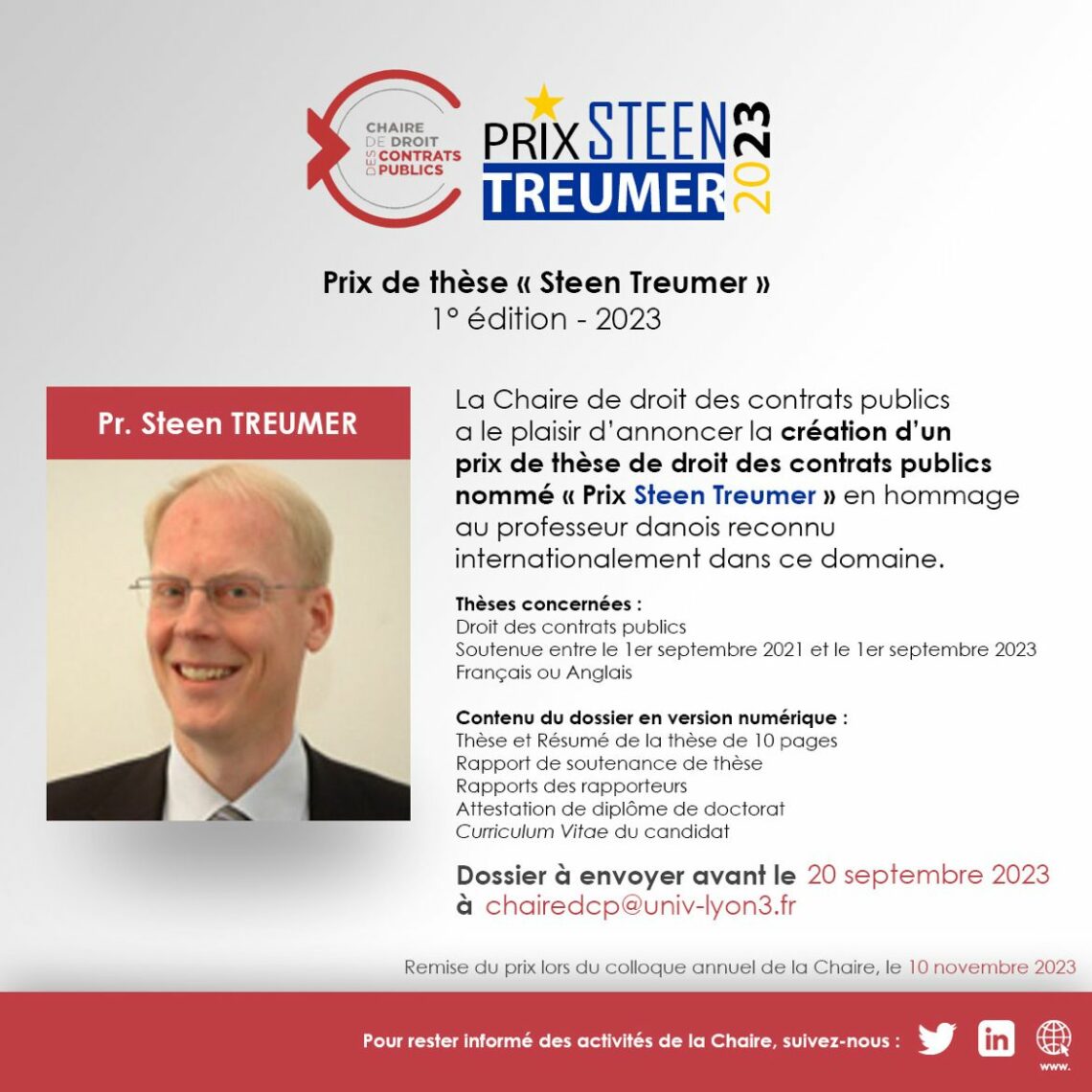 The Chair of Public Contract Law launches the "Steen Treumer Thesis Award"
La Chaire de droit des contrats publics (Chair of Public Contract Law) of the University of Lyon 3 (France) is pleased to announce the creation of' the 'Steen Treumer Prize' for theses in public contract law, named after the internationally renowned Danish professor in this field.
The prize is open to theses in public contract law defended between 1 September 2021 and 1 September 2023 in French or English, in particular theses in comparative law or European public contract law, or those using legal sociology methods.
🗓️ Applications should be sent by email to chairedcp@univ-lyon3.fr before 20 September 2023.
The following documents must be attached to the application:
◾️ The thesis and a 10-page summary of the thesis;
◾️ The thesis defense report;
◾️ Rapporteurs' reports;
◾️ The doctoral diploma certificate;
◾️ An up-to-date CV.
The jury will meet to make its decision on 27 October 2023.
The Steen Treumer Prize 2023 will be awarded to the winner (or to the two winners in the event of a tie) at the Chair's annual colloquium on 10 November 2023 in Lyon.
More information on the Chair's website.