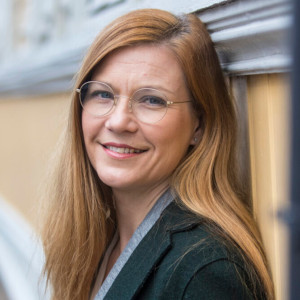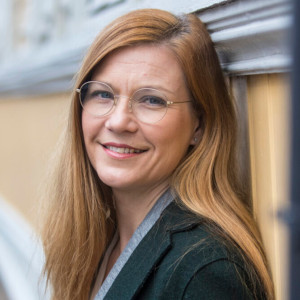 Kirsi-Maria Halonen is a Professor at the University of Lapland, Finland and holds a Title of Docent at the University of Turku, Finland. She is a member at the European Commission Stakeholder Expert Group on Public Procurement and Swedish Competition Authority's research council. She currently leads several research projects funded by the Academy of Finland and Finnish Ministries relating to public procurement, security of supply and state aid rules. Kirsi-Maria founded the Finnish Public Procurement Association in 2016, which currently has 350 members. She has more than 15 years of experience from research and practice regarding public procurement law.
Her current legal research interests include questions relating to public procurement law, administrative law, state aid law and contract law. More precisely she interested in security of supply, potential of economic regulation in the promotion of sustainability, transparency in public procurement, conflict of interests, effective remedies, promotion of public sector innovations as well as contract law rules in European law context.
Lately, she has been more and more involved with multi-disciplinary research projects. Kirsi-Maria Halonen leads several externally (Academy of Finland, Finnish Ministry of Agriculture and Forestry) funded research projects that relate to public procurement's efficiency, security of supply and to market regulation's role in reaching carbon neutrality. She is working in close co-operation especially with economics scholars.
Her publications include several peer reviewed articles published among others in Maastricht Journal of European and Comparative Law, Public Procurement Law Review and Journal of Public Procurement. In 2019 she co-edited a book with professors Sanchez-Graells and Caranta, 'Transparency in EU Public Procurements', published by Edward Elgar and her next co-edited book from the same publisher will come out in 2022. Her Ph.D. from 2015 concerned contractual ineffectiveness and its consequences to contracting parties. In addition to her Ph.D, she has authored other two books in Finnish on public procurement.
In her current research projects on public procurement's efficiency and competition as well as relating EU internal market's role in ensuring security of supply, she is collaborating with professor Albert Sanchez-Graells, Bristol University, UK and with professor Christopher Yukins, George Washington University, US. She is also acting as an academic collaborator in Associate Professor, Carina Risvig Hamer's Sapere Aude funded research project on central purchasing units.
More information are available at her public researcher profile in English: https://research.ulapland.fi/en/persons/kirsi-maria-halonen