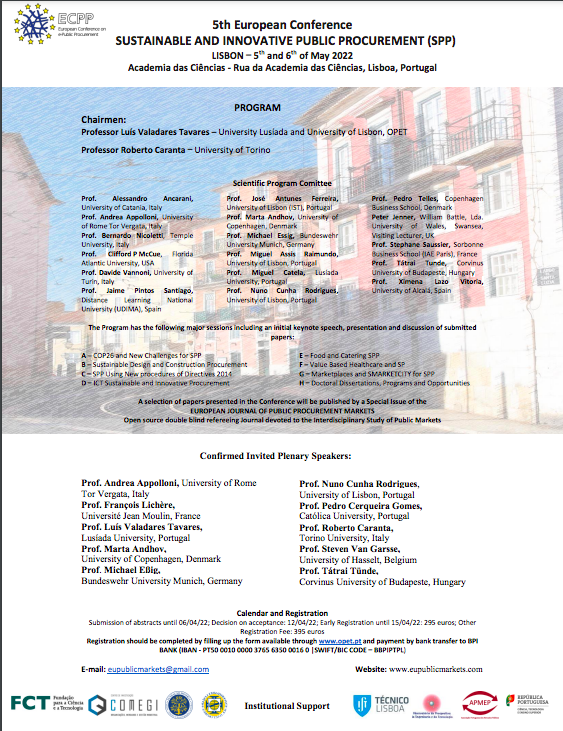 5th European Conference: Sustainable and Innovative Public Procurement will take place in Lisbon on 5-6 of May 2022
The APMEP – Associação Portuguesa dos Mercados Públicos (Portuguese Society of Public Markets) organizes the 5th European Conference on Sustainable and Innovative Public Procurement that will take place on 5-6 May 2022 in Lisbon.
Among the confirmed Invited Plenary Speakers there are EPLG members Professors Marta Andhov, François Lichère and Roberto Caranta, who will chair the Conference together with Professor Luís Valadares Tavares.
The Program has the following major sessions including an initial keynote speech, presentation and discussion of submitted papers:
A – COP26 and New Challenges for SPP
B – Sustainable Design and Construction Procurement
C – SPP Using New procedures of Directives 2014
D – ICT Sustainable and Innovative Procurement
E – Food and Catering SPP
F – Value Based Healthcare and SPP
G – Marketplaces and SMARKETCITY for SPP
H – Doctoral Dissertations, Programs and Opportunities
For more info and registration visit the website.